FOR TOO LONG, BEAUTY HAS BEEN NARROWLY DEFINED BY OTHERS. FOR TOO LONG, WE HAVE BEEN MADE TO BELIEVE THAT BEAUTY CAN ONLY BE ACHIEVED A CERTAIN WAY.
ISN'T IT TIME BEAUTY IS DEFINED BY YOU?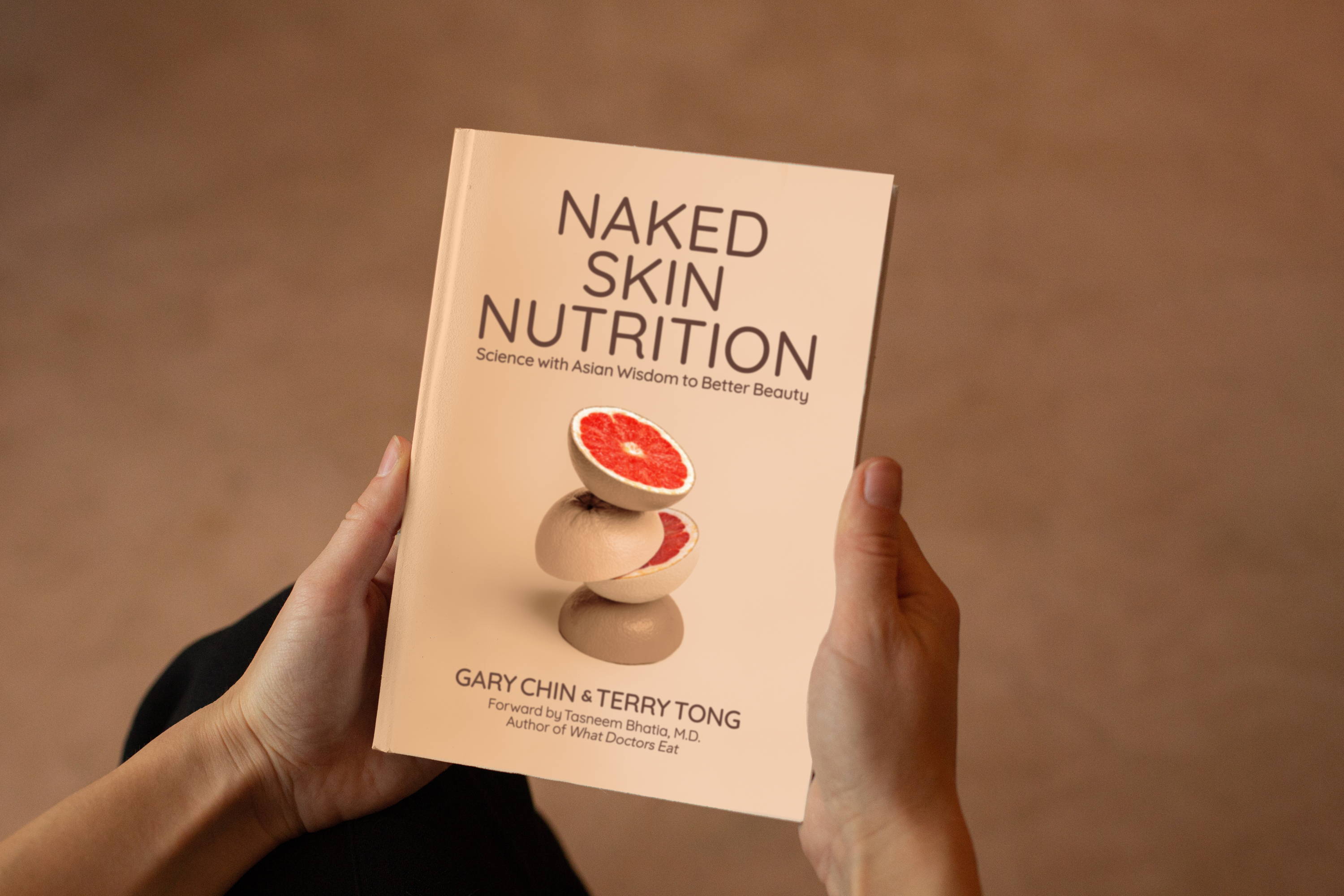 JUST LAUNCHED!
NAKED SKIN NUTRITION
What if you can maximize your anti-aging regime by just tweaking a few things that doesn't break the bank?

2 years in the making with hundreds of intense research and thousands of foods, the creators of holistic clean beauty brand Kumuya have the answers for you.

Gary Chin and Terry Tong are proud to present their findings in their new book - NAKED SKIN NUTRITION: Science with Asian Wisdom to Better Beauty.

Available on Amazon, Apple Books, Barnes & Noble, Google Play Books, and other major book retailers.
What you can expect from the book
Science-backed information from over 400 scientific sources
With a heavily researched approach, we give you the facts behind what can truly make a difference for healthy glowing skin. Know what you can do and the science behind it.
Over 100 foods to achieve skin goals and how best to eat them

Learn what to eat from a variety of well-researched food, including Asian selections, for every skin type, and even foods pairings for greater synergistic benefits.
Learn how a beautiful mind makes for beautiful skin
Use practical techniques to develop an attractive state, while combining effective skincare ingredients with targeted foods to achieve confident and lasting beauty.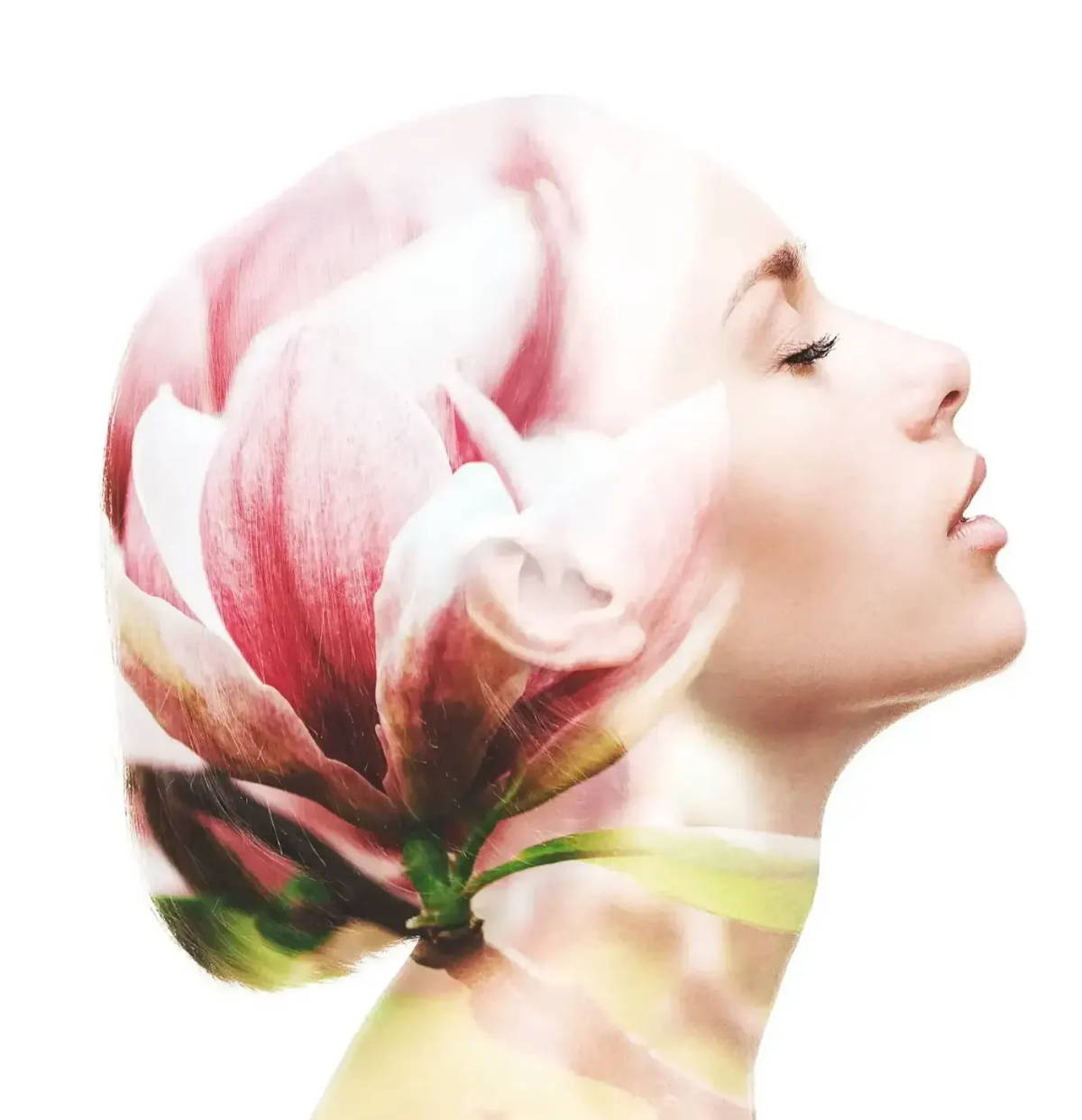 Science with Asian Wisdom to Better Beauty
With the abundance of scientific knowledge and Asian wisdom, we've developed our proprietary approach we call the Kumuya Nutritive System. This book reveals practical information that supports:

NUTRITIVE MIND - change how you feel and therefore your appearance

NUTRITIVE SKIN - skincare ingredients that impact on a cellular level

NUTRITIVE FOOD - targeted foods to achieve skin goals even when dining out

Also included in the book are contributions from industry practitioners sharing their real world experience.

Now anyone at any age, can have better skin, better health and better self-esteem!

Foreward by Dr. Tasneem Bhatia, author of "What Doctors Eat" & "Superwoman Rx"
"The information in Naked Skin Nutrition reimagines beauty by merging the best of Eastern and Western medicine- and helping us all to understand that beauty is not just one dimensional but a three-dimensional reflection of our overall health. I am excited to see this information become more widespread so that beauty becomes so much more - than just skin deep."
Learn from industry practitioners
Read their case studies in the book
You can only truly glow if you have nourished yourself deeply. This book serves as an elixir for self-care and transformation from within.
TIFFANY WEE, NATUROPATH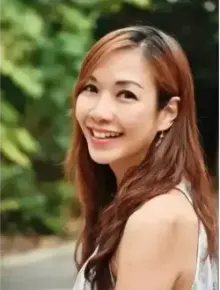 Gary and Terry have managed to piece together a very important and educational read. It's great to bring to the forefront with so many people suffering different skin conditions that there are many reason and things we can do to support our body.
TONI BAKER, NATUROPATH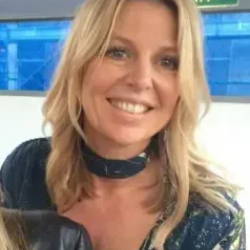 Let your body heal with herbs, your skin will glow in no time! Naked Skin Nutrition sets apart from other books for skin wellness.
PEGGIE ZIH, AYURVEDIC & TCM PRACTITIONER, NUTRITIONIST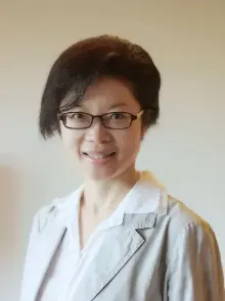 Research shows...
Skin mast cells are activated by stress, and in turn they also produce stress hormones and inflammatory factors. This could lead to a vicious cycle of stress-induced inflammatory events.


Chen, Y., & Lyga, J. (2014). Brain-skin connection: stress, inflammation and skin aging. Inflammation & allergy drug targets, 13(3), 177–190
Research shows...
Higher intakes of vitamin C and linoleic acid and lower intakes of fats and carbohydrates were associated with better skin-aging appearance.


Maeve C Cosgrove, et. al. Dietary nutrient intakes and skin-aging appearance among middle-aged American women, The American Journal of Clinical Nutrition, Volume 86, Issue 4, October 2007, Pages 1225–123
Research shows...
Between 2004 and 2017, cancer-related reports caused by cosmetics represented 41% of all adverse events related to cosmetics.

Jacob, S. L., Cornell, E., Kwa, M., Funk, W. E., & Xu, S. (2018). Cosmetics and Cancer: Adverse Event Reports Submitted to the Food and Drug Administration. JNCI cancer spectrum, 2(2), pky012.
BDS (Singapore)
FAMS (Singapore)
MPaedDent (UK)
RCS (England)
"In the age of social media we are constantly bombarded with unrealistic ideals of youth and beauty. What a breath of fresh air then, that the authors set out to immediately dispel this unhealthy expectation by throwing down the gauntlet - beauty is simply a state of balance which we all can easily strive for.

With warmth, candidness and clarity, Gary Chin and Terry Tong set out to lay the foundations of mindful nutrition and how to feed our skin from both within and without. In three detailed, informative and well-researched sections, they set out to explore how practices of mental well-being interact with the physiology of our skin, and how an encyclopedic myriad of ingredients in the food we eat play a vital role in what it truly means to be beautiful. If you want to understand a quintessentially Asian perspective of health and beauty then this book is a must-read."

Reap these benefits and more!
Gain insight into skincare ingredients proven for clear, resilient skin
Feel confident in your own skin


Get a full understanding of how food can impact your skin
Look better and healthier than ever before
For a limited time only, get 25% off the listed price of US$9.99 for your digital copy on all major online book retailer.
Gary Chin and Terry Tong are living their dream as founders of multi-faceted wellness company, GTCL (Gourmet Taste Conscious Life), which produces clean food and plant-based beauty. Their love for honest quality food and mission to bring to the market products and services that nourish, meant leaving their corporate life of many years in tech, sales, branding, and marketing.
Often, they are told their skins are amazing and look 10 years younger than they really are. Having experienced transformation with this sustainable and holistic approach, their hope is to help even more people live optimally not just physically but also mentally.
Now as certified life coaches, nutritional advisors, and NLP practitioners, they combine unique clean food products (working with farmers), clean beauty, and coaching services to support the aspirations of as many people as possible. Through this book, they aim to empower people to thrive beautifully.